Congratulations! You were just approved for your merchant account and have received your login instructions for NaviGate….now what?
Well, a good first step is to turn on your AVS (Address Verification Service) and CVV (Card Code) security settings. AVS settings will verify the house number and the zip code entered by the customer against the billing address of the credit card. The CVV is just the three or four digit code located on the back of the card. These fraud prevention measures are important because they help lower the risk of fraudulent transactions and can help lower your rates.
Once logged into NaviGate you will see a list of tabs on top of the page:


You'll click on the tab marked 'Profile & Settings'. You are then given a list of options on the left side of the page. Click on 'Security'. You now have a number of security settings you can edit. Once you choose 'Edit' under AVS settings you're given the following: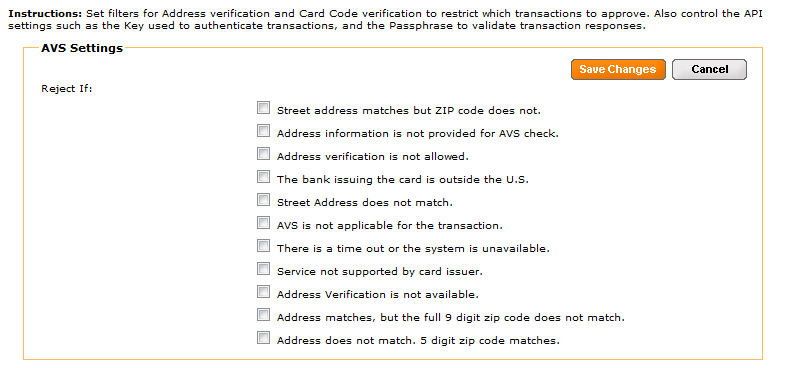 Here it is up to you how stringent you'd like to be with your AVS settings. I would advise having one of these boxes or settings turned on.
For CVV settings your security settings look like this:


Again, I would advise have some type of CVV security setting turned on for your account.
Protection against fraud starts with you. Never be afraid to scrutinize transactions! Always carefully consider your business's level of risk when configuring your CVV and AVS filter settings. If you have any questions, feel free to ask them in our Merchant Plus forum or give us a call, 1-800-546-1997.
Have Authorize.net as a gateway? Look at how to turn on AVS and CVV settings here .