Enjoy the lowest rates in the business
With a MerchantPlus wireless merchant account, you can process credit cards anywhere, any time. MerchantPlus offers cutting-edge wireless credit card processing. In fact, we are the industry leader in this area.
Whether for iPhone credit card processing, Android credit card processing or a traditional wireless terminal, our technology is cutting-edge and helps you do business.
There are no setup charges and no monthly minimums. Enjoy this advanced merchant account technology at a low price and with exceptional customer service.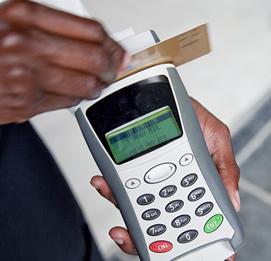 When you sign with MerchantPlus, you receive:
Nationwide Unlimited Access – Our wireless terminals all come with unlimited, nationwide access to the data networks you need to process transactions while on the move. No extra or hidden data charges, guaranteed!
Cutting Edge Equipment – Mobile merchants need full-featured, rugged, and fast transaction processing that won't let you down. Our full line of terminals offer you the features you need and a warranty to protect you from equipment failure.
Full Online Access – Check batches, settlements and account statements through our real-time online portal. With an easy-to-use interface, you'll be able to find every transaction and quickly export common reports.
Great Service – MerchantPlus has nearly 10 years supporting the most demanding merchants – and our customer service and technical teams are here 24 x 7 to ensure you never miss a sale.
MerchantPlus is the industry leader in wireless processing. You can accept credit cards on traditional wireless terminals and the latest apps for iPhone & Android-powered phones. There are no setup charges and no monthly minimums.
MerchantPlus delivers the most flexible and powerful solutions at low prices and we provide exceptional customer service.
Confused about what you need? No problem. Call us now on 800-546-1997 and we'll help you with your options.
Industry

MerchantPlus

Base Monthly Fees

$45.00

1.74%

Per Transaction Fee

$0.25

1.74%

Simplified 3 Tier Rate Plan

✗

1.74%

PCI Compliance

$129+

1.74%
MerchantPlus

$32.95

$0.20

✓

Free